Add To Cart:
Log-in required
You must create an account or log in in order to enter this event. Please click here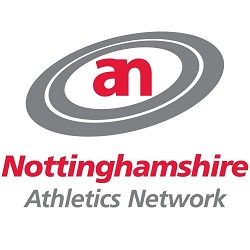 OPEN GRADED ATHLETICS MEETING (under UKA Rules)
Sunday 24th November 2019
AT THE INDOOR TRACK ENGLISH INSTITUTE OF SPORT SHEFFIELD
ENTRIES ARE NOW CLOSED
ATHLETES MAY ENTER A MAXIMUM OF 3 EVENTS ONLY
IMPORTANT NOTES:
No awards – only times, heights and distances. Electronic timing for ALL races.
Cost £6 per event or £10 if entering 2 events or £12 if entering 3 events.  Maximum of 3 events per entrant.
Entries on the day subject to availability. £10 per event with no discount for 2nd/3rd events.
CLOSING DATE for online entries - Wednesday November 20th.
There will be no postal entries for this event
Stadium equipment only. Own vaulting poles required. Numbers to be picked up on the day.
Registration will open at 10.00am.  ALL entrants must report to the registration desk no later than 45 minutes before their event is due to start.  Any athlete registering after this time will void their participation in the event.
OPEN GRADED EVENTS 11.30am until 4.30pm.
Track events (electronic timing): 60m, 60m Hurdles (two rounds for both), 300m, 800m, 3000m.
Field events: Pole Vault, High Jump, Triple Jump, Long Jump, Shot Put.
Pole Vault and High Jump max of 7 attempts, Long Jump, Triple Jump and Shot 3 attempts each.
Age groups: Under 15 (school yr 8/9), Under 17 (school yr 10/11), Under 20s, Seniors/Masters.
Athletes will be seeded with mixed age group and gender based on anticipated performance.
Seedings and pools based on season's best provided on entry form.
All competitors in the 60m and 60m hurdles will have two races.
Pole Vault Pool 1 starting height 1.50m/Pool 2 starting height 2.80m.
High Jump Pool 1 starting height 1.00m/Pool 2 starting height 1.50m.
Long Jump Pool 1 under 4.00m/Pool 2 under 5.50m/Pool 3 over 5.50m.
Shot Pool 1 under 10.00m/Pool 2 over 10.00m.
Triple Jump Pool 1 under 12.00m/Pool 2 over 12.00m.
Event Dates & Age Categories:
Sunday, November 24, 2019
Age Category:
U15 Boys - Indoor Open 2019
60m
60m H
300m
800m
3000m
Pole Vault
Long Jump
High Jump
Triple Jump
Shot Put
Age Category:
U15 Girls - Indoor Open 2019
60m
60m H
300m
800m
3000m
Pole Vault
Long Jump
High Jump
Triple Jump
Shot Put
Age Category:
U17 Men - Indoor Open 2019
60m
60m H
300m
800m
3000m
Pole Vault
Long Jump
High Jump
Triple Jump
Shot Put
Age Category:
U17 Women - Indoor Open 2019
60m
60m H
300m
800m
3000m
Pole Vault
Long Jump
High Jump
Triple Jump
Shot Put
Age Category:
U20 Men - Indoor Open 2019
60m
60m H
300m
800m
3000m
Pole Vault
Long Jump
High Jump
Triple Jump
Shot Put
Age Category:
U20 Women - Indoor Open 2019
60m
60m H
300m
800m
3000m
Pole Vault
Long Jump
High Jump
Triple Jump
Shot Put
Age Category:
Senior Men - Indoor Open 2019
60m
60m H
300m
800m
3000m
Pole Vault
Long Jump
High Jump
Triple Jump
Shot Put
Age Category:
Senior Women - Indoor Open 2019
60m
60m H
300m
800m
3000m
Pole Vault
Long Jump
High Jump
Triple Jump
Shot Put
Age Category:
Master Men 35-49 - Indoor Open 2019
60m
60m H
300m
800m
3000m
Pole Vault
Long Jump
High Jump
Triple Jump
Shot Put
Age Category:
Master Women 35-49 - Indoor Open 2019
60m
60m H
300m
800m
3000m
Pole Vault
Long Jump
High Jump
Triple Jump
Shot Put
Age Category:
Master Men 50-59 - Indoor Open 2019
60m
60m H
300m
800m
3000m
Pole Vault
Long Jump
High Jump
Triple Jump
Shot Put
Age Category:
Master Women 50-59 - Indoor Open 2019
60m
60m H
300m
800m
3000m
Pole Vault
Long Jump
High Jump
Triple Jump
Shot Put
Age Category:
Master Men 60+ - Indoor Open 2019
60m
60m H
300m
800m
3000m
Pole Vault
Long Jump
High Jump
Triple Jump
Shot Put
Age Category:
Master Women 60+ - Indoor Open 2019
60m
60m H
300m
800m
3000m
Pole Vault
Long Jump
High Jump
Triple Jump
Shot Put